Interview Social Design:
'charitable projects can be enjoyable and joyful'
Design 360 º – Concept en Social Design Magazine is een Aziatisch magazine. Het is gewijd aan internationaal geavanceerde ontwerp-concepten, originele werken, uitstekende ontwerpers en prestigieuze design instituten. Deel 38 gaat over de maatschappelijke waarde van design (Social Design). We werden geïnterviewd over Penduka in een artikel getiteld 'Joyful charity'.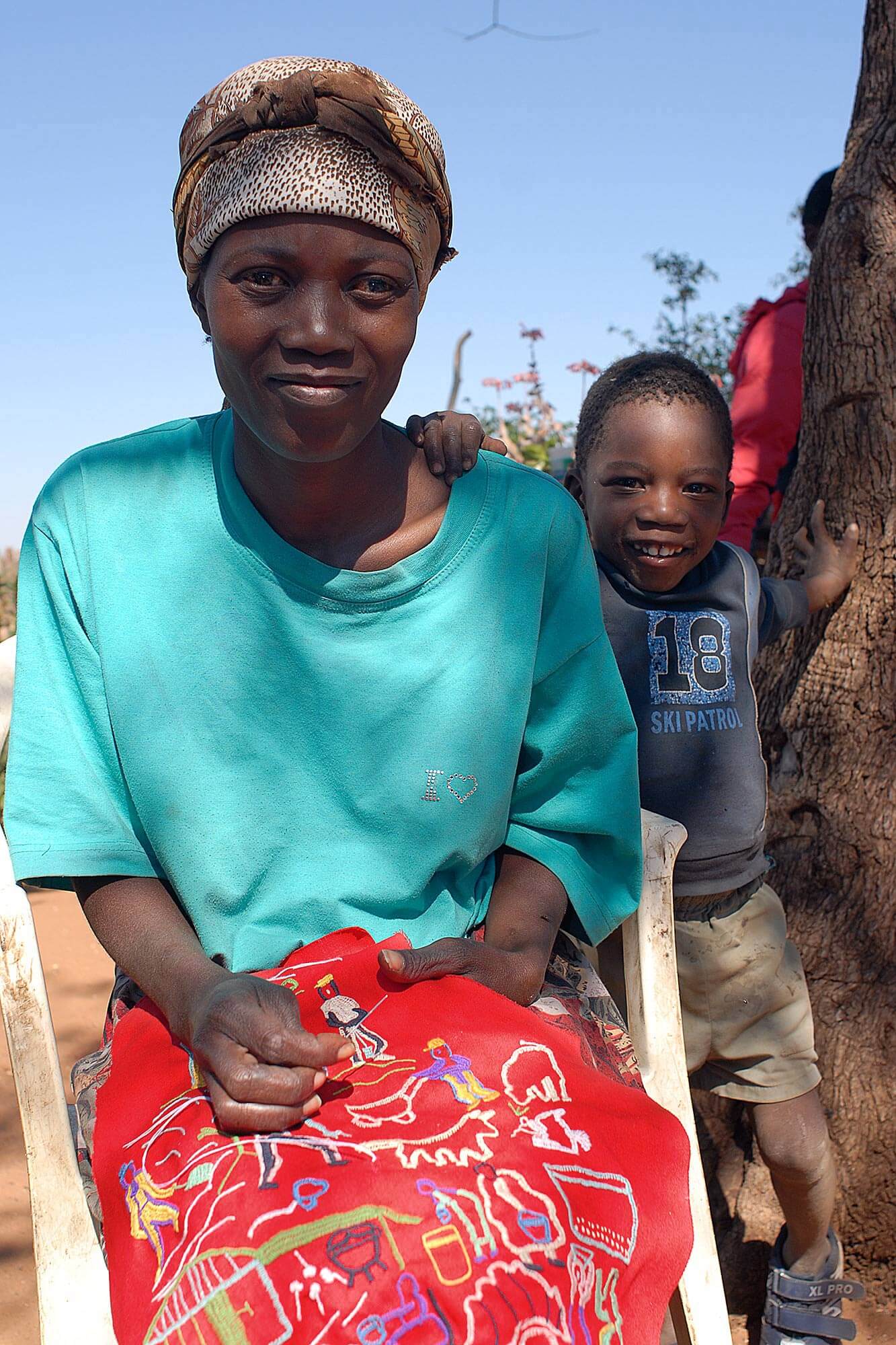 Who said while practicing charity by design, one need to be so serious, and carry great noble sentiment as well as concerns for every issue of the entire planet so as to do something amazes the world? Pascal Rumph and Hans Gerritsen from a Dutch design studio, Buro Reng, have told us that charitable projects can be enjoyable and joyful as well.
Their client for this time is a women development organization from Namibia, Africa – Penduka. Penduka originally means "wake up", and refers to waking up Namibian women whose social status is very low there to create value in their own hands. They handcraft some commodities as key chain, change purse, bag and etc. and sell them to Europe. These commodities are not merely pragmatic, but also look beautiful. In comparison with those modern industrial wellmade mass producing merchandises, the products made by Penduka women are full of humanity and the beauty of primitiveness. In light of the products' popping – out trait of Namibia culture, why not use it as the selling point to promote the products themselves?
After discussions and experiments, Buro Reng came up with such idea, and they got to prove it. They invited Penduka women to embroider typeface DIN and transferred the embroidery into digital typeface. Thereupon, the unique Penduka typeface came into being. In addition, Buro Reng originally applied light pink and dark brown as the color scheme of the Penduka identity, which looks fresh and playful, unpredictable and adorable.
Even though Buro Reng didn't charge any fee for the Penduka identity, they took it as conscientious as other projects. Charitable projects like this brought no revenue of money for sure, but the two of them had so much fun and enjoyment during the whole designing process. It definitely had something to do with Penduka's warm reception with delicious food and wine. Yet more importantly, the spiritual satisfaction of helping others is the origin of joy and enjoyment.
In the new identity for Penduka, you invited the women of Namibia to embroider various icons, symbols, figures, letters and numbers. How did you come up with this idea of converting DIN typeface through embroidering?
–
The idea came up like it mostly does, after discussing and working on it. Looking back, we can maybe say that Buro Reng likes to bring different worlds together. So they strengthen each other. Our world is about graphic design, art and typography. The women of Penduka – from Namibia – are experts in creating strong iconic images, figures, symbols, characters... So characters, type and fonts to be the link between these two worlds is logical when you look at it from this perspective. We selected the DIN for the Penduka women to embroider because it's a clear non serif font, and we were expecting it to produce good results in the embroidery. And it happily did.
Have the embroidered icons, figures and symbols in the identity got any specific connotations as you required? How did you merge them, being relatively raw, into your design and make the design refined?
–
We wanted the visual identity to be an example of the Penduka signature and cultural richness rather than a Buro Reng billboard, to create a direct link to the Penduka signature throughout the complete visual style. We achieved it by designing a letter font embroidered by the Penduka artists themselves. And developed it as a professional digital font, one you can use in day-to-day design practice.
The color pink, which has a kind of fresh, vivacious and feminine feel. is used as the main color of Penduka. But we hardly associate pink with Namibia and the people there. The color scheme breaks the routine. Why did you choose pink instead of other colors?
–
The reasons you already mentioned, is to break the conventions! The Penduka women found the color difficult to accept at first but later in the design process they started to appreciate it. But we also use dark brown. The color scheme of the Penduka visual identity is based on these two colors, light pink and dark brown.
Was it a smooth process working with the client in terms of art direction or budget?
–
Buro Reng sponsors Penduka, we do it for free. Our Penduka contact – Christien – is a very inspiring person, feeding us with filled cakes, free meals and wine. We love it!
How is branding a commercial enterprise different from branding a social enterprise?
–
Social enterprises are more human and less profit focused. That makes a big difference in terms of culture, communication and feel. But there is no big differences between branding the social enterprise (SE) or the commercial enterprise (CE). our influence – as a designer – on financial profit is marginally or not present at all. Graphic design, advertising or marketing are not a science. We do our best to make organizations visible to their market and make them stand out in what they do best. So you can see the difference between A or B. This is something which applies to both SE and CE.
What future do you foresee for socially responsible design?
–
We can only speak for ourselves. Let's forget about "socially responsible design", it's too often used for the wrong reasons! We love working for Penduka. It pays back big time on feeling good. At the end ofthe day that's the most important aspect about our work and lives. It's as simple as that!
Benieuwd naar de producten van Penduka?